A 150 Second guide to:
Being a home buyer STUD & not a home buyer DUD
Use these deceptively simple tactics to save time, save money, and make this home purchase a successful one!
= = = = = = = = = =
Let's all agree that deciding to purchase a home is a big decision.
It's the biggest decision of our life next to choosing a mate, having children and which career path to follow.
There is so much information out there in today's world regarding real estate that it's easy to get over whelmed.
Think about this….
"Cliff notes" was invented in 1958, when Cliff Hillegass felt that "There had to be a simpler way to gain knowledge." So, let's just call this the modern day Cliff notes version of Real Estate 101. K?
120 seconds more and you will be a savvy, educated, money saving home buyer….
And, by downloading and reading this blog you indicate that you are someone who cares about taking the time in being educated, so I first want to say congratulations! By reading this booklet you are going to:
Learn secrets that will help save you time, money, and stress!
Ways to get money from the Government, the sellers, your Realtor and even your lender that can help save thousands!
Simple ways to find a bargain home in today's market.
Top mistakes that many uneducated home buyers make and how you will avoid them.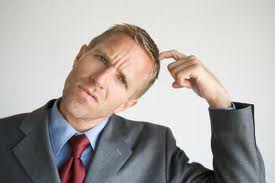 So, where do you start?
Deciding to buy.
Getting educated. (Which you are doing now….yahoo!)
Getting organized.
Secure a home loan.
Shop for a home.
Making an offer.
Escrow - Home inspections, appraisal, disclosures.
Close home loan.
Remember you are reading this because this is a Cliff notes type booklet. Short and sweet, but packed with valuable information. Onward…
Real Estate myths…
You need 20% down in order to purchase home.
Working with a Realtor will cost you money.
You have to have perfect credit.
Mortgage interest is not tax deductible.
All lenders offer the same rates.
I have to have been employed for years to qualify.
I can't qualify for any Government Assistance.
All of these are simply not true. When you're buying a home, it does not cost you anything to work with a Realtor! Nothing! So take advantage! Many lenders offer Government assistance programs, no money down loans, Federal loans that only require 3.5% down and so on. There are many loan programs available for people with credit scores in the low 600, and lenders compete for rates, so make sure you shop around. When purchasing a home, the closing costs, mortgage insurance, mortgage interest and points are all tax deductible.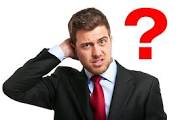 I always wonder why people make the same mistakes over & over again.
The simple answer; because unlike you they don't take the time to educate themselves. These are the same people who are making the biggest purchase of their life, but go into it with blinders on. They make simple mistakes, higher the first lender they run into, and call signs to look at houses. This makes their whole process stressful; they are probably paying too much for their loan, too much for their home, and think that they are going to save money by working with the listing agent.
Read on, or else you may make a mistake that costs you BIG TIME!
1) Working with the agent on the sign. Who hired that agent? Not you! This agent primary job is to get their sellers the most amount of money. So, work with an agent who is going to look out for you! This agent will help in price negotiations, keeping the transaction on schedule, helping you avoid litigation, attending inspections, negotiating repairs, explaining all of the paperwork and disclosures, etc.

2) Working with any old lender. Imagine spending months finding the right home. Then you finally find your dream home and all of the sudden something happens and the lender missed something important. Sad, but this happens far too often. Many times after you have already put down a large deposit, paid for an inspection and appraisal! Make sure you work with a lender who is going to get the job and stress free as possible. Tip: if you have already pre-qualified for a home loan then take your "good faith" to another lender an ask them to "beat it." Your Realtor often has a relationship with a lender that they know and trust, and their lenders will often beat the interest rate and save you hundreds in closing costs.
3) Not working with a lender at all! Many people just go out and houses hunt. What they do not realize is the costs of buying a home, the monthly expenses and qualifications. You MUST start with the lender before rushing out and looking at homes.

Don't stop now….keep reading….this stuff is going to come in handy – I promise!
4) Trying to find the perfect home. Whether you are spending $100,000 or 100 million there is a 99% chance the perfect home isn't out there. Not buying a great home because it doesn't have hard wood floors or stainless steel appliances is never a good idea. Location, layout, yard, size are the four factors that should be focused on.

5) Missing out on the ideal home for a small out of money. I understand that $5,000 is a lot of money, but when you stretch $5,000 over 30 years it only costs about $12.00 a month. Don't miss out on your "dream home" for $12.00 a month. You will spend the next 4 weekends looking at homes trying to beat the home you missed out on. You'll burn gas and lots of valuable time driving around, looking online, and trying to find another home.
Now that you have seen what mistakes people make, you are already!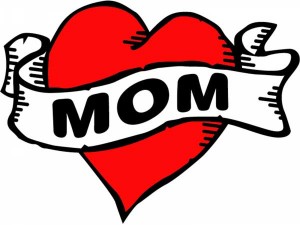 Bless her heat, but my mom would drive all the way across town to save 20 cents on a loaf of bread.
She loved to save money!
Aahhh, the thrill of a bargain!
You bargain hunters can use a few of these tips to insure that you save some major coin on your home purchase.
Finding a list of properties that are the cheapest price per square foot. This means that you are seeing which homes offer the most amount of square footage for the average price in the area you're looking to purchase in. So, these are the biggest bank for your buck homes!
If you're in no rush, you can often save 3-5% on a short sale.
Start your search with homes that have been on the market for 30 days or more. Often times these are overpriced, dated, or in need of repairs. Many of these sellers get desperate and what their home sold, so a good deal can be found.
Purchase a fixer-upper. By doing repairs yourself you can save thousands and make your home yours.
Try exploring new homes. Builders often have a home sitting and want to move onto their next "phase" of development. Many times you save on upgrades, lot premiums, lending incentives, and more. Tip: Always bring your Realtor with you before exploring on your own. We know the right questions to ask, and can often help get you the incentives I've mentioned.
My mom would be proud, and so will yours….
Quick Recap:
You now have a step by step understanding of the buying process.
I've saved you from avoiding real estate pitfalls.
Helped you find a bargain home.
So, now what?
Bonus round! I've got a few more ideas that will help you saved tons of money!
When you purchase a home you have closing costs. These costs are the lenders payout, impounds for taxes and insurance, escrow, closing fees and more. In most cases you can actually get a credit from the sellers to cover these costs and thus put them into your home loan. We may also be able to get a lender credit too! By doing these it frees up money and helps make the purchase that much more affordable!
Shop your loan. Find the lender that you like, feel confident in, and is offering the best rate.
FREE appraisal. Ask your lender to credit you the cost of your appraisal. Most will in order to secure your business.
A full home audit. Your Realtor should research your home purchase for you, and give you a list of supporting comparables in the area. This market analysis should include trends, stats, and photos to insure the home you purchase if a great value.
150 seconds! Done!
I believe that if I teach my clients how to purchase a home the right way, they will send their friends, family members, and co works to me…..and they do! Even if you do not choose me as your agent, I know this information will be valuable. My focus as a Realtor is to go into each families purchase with the heart of a teacher. If you need help figuring out where to start, how to save tons of money, and have someone hold your hand through this difficult time, I'm here 916-812-0630