I'm confused on who will be buying the homes in Folsom Ranch?
Like it or not, in 2019 homes will begin popping up in the new Folsom Ranch & Russell Ranch communities. What you might not know is that there are two scheduled builders, and both are building the same kinds of homes; Densely packed housing on tiny lots.
Rendering of Russell Ranch:

Renderings of Folsom Heights: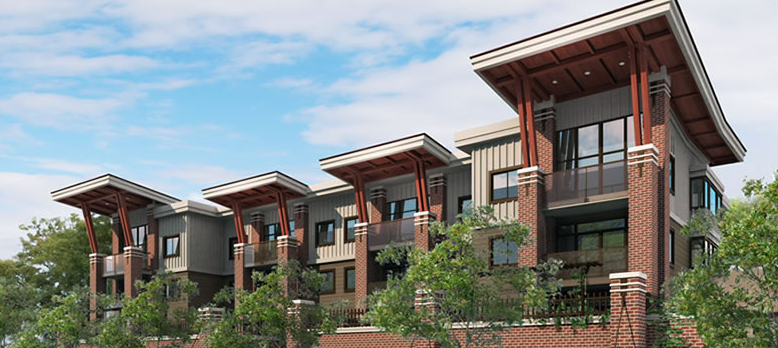 One of the builders is calling their community "urban living in the suburbs." According to a Sacramento Bee Article they are "targeting aging baby boomers who are downsizing and millennials buying their first home."
Young and wealthy Bay area buyers will love these homes. Midtown home buyers will leave Downtown once they have children looking for top notch schools.
The problem is if you live in Folsom, or even Sacramento, the polls are overwhelmingly negative about cluster homes.
A few things to consider:
A Millennial is classified as a person born between 1980-1994. 23-37 years of age. According to Corefact Millennials were 35% of the housing market. One builder is quoting the price of their homes as being in the $700,000's. What Millennial "first time buyer" is going to afford this?
Are baby boomers going to want to spend this amount, and make their retirement years less affordable?
One community will be much cheaper, but will still price out many first time buyers.
Downsizing baby boomers don't want two story homes, and all of the projected renderings from the current builders are only two story homes.
According to the American Pet Product Association (APPA), 54% of house holds in the US have a dog. I'd argue that with how active and family oriented Folsom is, I'd bet that number is actually higher in our area. In my group of friends and people around my office, 24 of 30 currently have a dog. Our Poll showed that 66% of residents in Folsom had a dog.
We already have a ton of these cluster communities to choose from. Probably too many - Esplanade, Canyon Falls, Oak Willow Springs, Granite Reserve, Vizcaya, The Parkway, Granite Trails, Rivage. So, building two more community just doesn't make sense. They just broke ground on the Farmhouse at Willow Creek.
I ran a poll to Folsom Residents asking if the were to buy a home, what would they want to buy 1) Traditional 4 bedroom home, nice size front and back yard where you have to drive to the store. 2) Modern 4 bedroom home, small patio yard, where you can walk to the store. Within an hour of posting this pole the results were 90% of people in favor of a traditional home. I ran this same pole on Facebook for a Downtown group and the numbers were 70% wanted the cluster home.
In an article printed by the Sacramento Bee about the Urban/Suburban community, the comment section is overwhelmingly negative about the idea of these kinds of communities in Folsom.
The median prices of homes in Folsom with a 4000 square foot lots or smaller sold for $249,950 in 2011. This jumped to $434,500 in 2017 which is an increase in value of $36,910 per year. Homes with lots from 4001 to 8000 went from $279,000 to $495,200, which is $43,240 per year. The traditional home increased in value $31,650 more then the smaller cluster home in this five year window.
In closing, I am actually excited about Folsom expanding. But, as a 36 year old dad in a family of five (with a dog) I would never in a million years consider buying an "Urban in the suburban type home." There are so many reasons why this type of home does not appeal to me:
My kids and dog need a yard to play in.
I do not want to work on a community garden, because I have my own.
I enjoy planting plants and growing flowers in my yard.
I don't want to live in a community with a (Home Owners Association) HOA or CC&R's.
I need room to park my boat on my side yard.
We are at the grocery store at least three times per week. I don't picture myself or my wife walking there over and over again. Especially with how much food we purchase in each trip.
If I want to get coffee then I have no problem biking an extra three minutes to get there. I don't even mind driving there to meet friends. I'm just use to making the car trip.
I can not imagine having people living a couple of feet away on each side and back of my home.
For current residents everyone seems to be disappointed to hear that they were not building the kinds of homes that people want and need in Folsom. I have been a Realtor since 2004, and know this community very well.

The young local residents cannot afford homes in this area.
The residents from 30-40 are having a tough time affording Folsom prices and with kids and animals most home buyers want a traditional home.
Residents from 40-50 have already purchase home and typically stay in the property until their children have either finished school or move out on their own. Most do not sell due to higher prices or higher property taxes.
Retirees and baby boomers simply want a single story home with a large garage. They love the idea of smaller yards, but not a patio. They also tend to have a difficult time with stairs, or think that with age they will not want a two story home.
I just feel as though these builders are completely missing their target when it comes to what people want and need in Folsom. I guess we will have to wait and see if Millennials are willing and able to afford a 700K home. We will also have to see if Downsizing baby boomers jump into an expensive two story home, that is tightly compacted. My vote is that locals will be hesitant to say the least.
ABOUT THE AUTHORS: THIS ARTICLE "What are they doing in Folsom Ranch?" WAS PROVIDED BY GLENN TOMPKINS. A REALTOR IN THE SACRAMENTO AREA. MY TEAM OFFERS OVER 30 YEARS OF COMBINED EXPERIENCE, SO IF YOU'RE THINKING OF SELLING OR BUYING, I'D LOVE TO SHARE OUR KNOWLEDGE AND EXPERTISE.
A simple and stress free home buyers check list
How does the mortgage process really work?
5 ways to save thousands when buying a home
Visit our website at www.MySacramentoHouseHunt.com.
916-812-0630