Ways to make Halloween Fun & Safe with these tips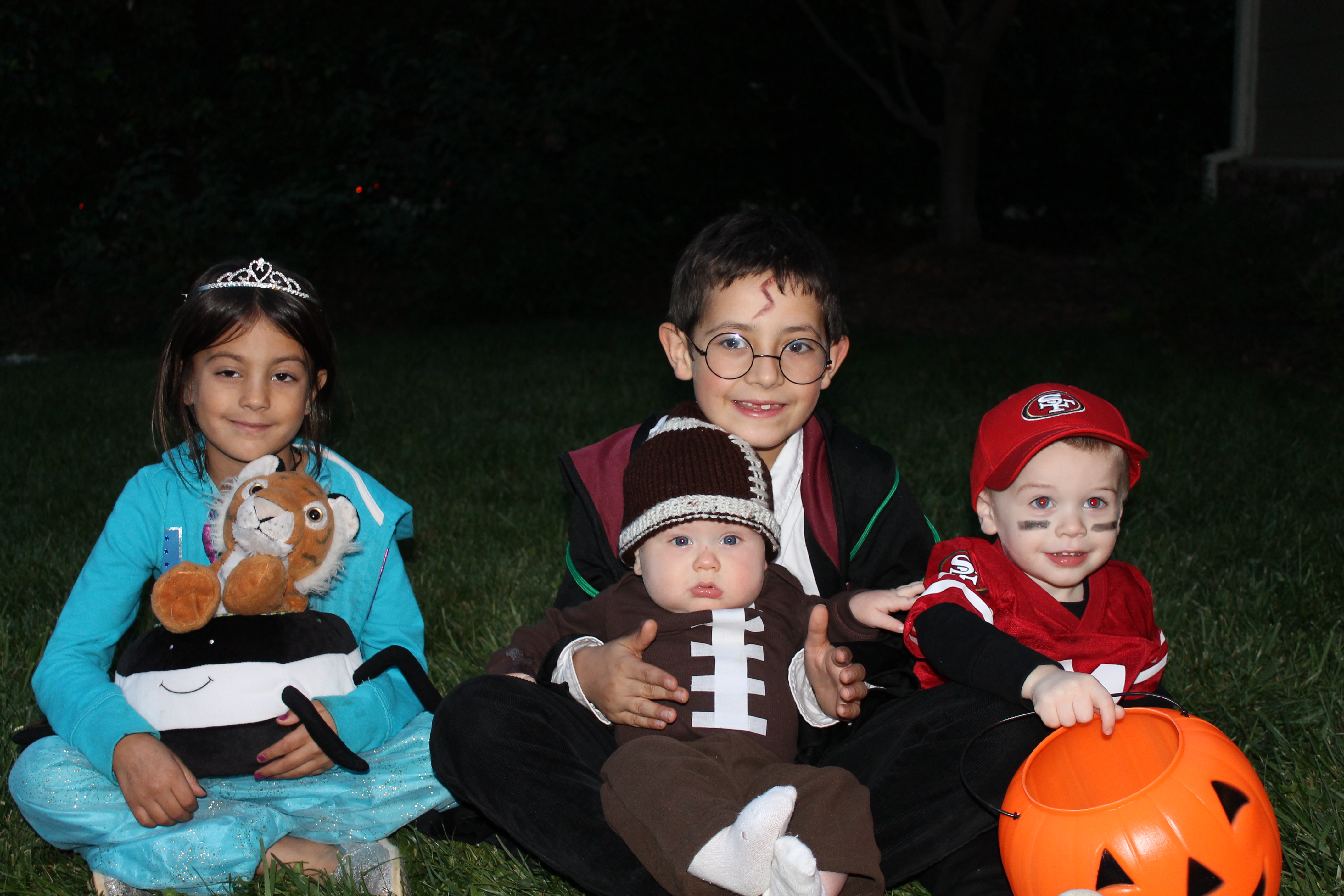 Happy Halloween everyone! As a parent of three little ones (6, 4 & 1) my house hold has had Halloween fever for well over a week now. With people everywhere at night it's easy to understand why so many people are hurt while trick-or-treating. Over the years I have picked up few awesome tips that I would like to share which will help keep you and your little ghouls safe.
Make sure their costume fits well. Costumes are made in many sizes, and many of them are suppose to be a small but look and fit like a large. Make sure that you try the costume on several days before and make alterations as needed. Make sure that there is no over hang on the legs which will turn into tripping hazards. Adjust sleeve lengths so that children are not pulling them up all night. Fit is very important!
If the costume is dark black or navy blue, then brighten it up! I like to give my kids glow sticks necklace's. I also put a few glow sticks in their candy bucket. Reflective tape can also help.
Make sure your kids can see. Masks are very cool, but while trick-or-treating they become a major hazard. Let them wear the masks early for the first ten or so houses. Then explain the hazard to them as more and more kids begin their candy hunt. As a last resort trade a couple of early pieces of candy for the mask!
Always check the weather. If it's going to be cold, then make sure you add a sweat shirt, pants, leggings, etc to their costume. If it's going to rain then I suggest putting them (and yourself) in rain boots.
Be a Trick-or-treat coach. What I mean by this is give your child a pre game pep talk. Explain the importance of crossing the street together, staying together, and not running around. Make sure you tell the little ones that the costumes they see are not real and that we may see a few scary things tonight. My son still talks about the Frankenstein we saw three years ago.
Keep your contact information in their candy bucket. Before going out, slip a business card or folded paper with your contact information in their bucket. Tell your child that it's in there, and that they should stop an adult if you guys get lost, and have them call you. With masks on it's easy to take home the wrong Spiderman.
Although they can make or break the perfect costume, make sure that accessories are left at home. Swords, fake guns, bow & arrows and other items just make things difficult for children. They are also highly likely to ask you to hold them the whole night. So do both of you a favor and leave those things at home.
There you have it! 7 ways to make Halloween Fun & Safe this year. Enjoy!
About the Author - Glenn Tompkins is a Realtor in the Folsom CA area. If you or anyone you know is looking to buy or sell real estate they can contact him at www.MySacramentoHouseHunt.com
To view other fun and informative articles go [HERE]