I get this questions all the time. I find that a lot of people still think that they need 20% down in order to buy a home, which isn't true. In this video I am going to show you how much money you need in order to buy a home. I also show you ways that you can actually buy a home with as little as $1,000!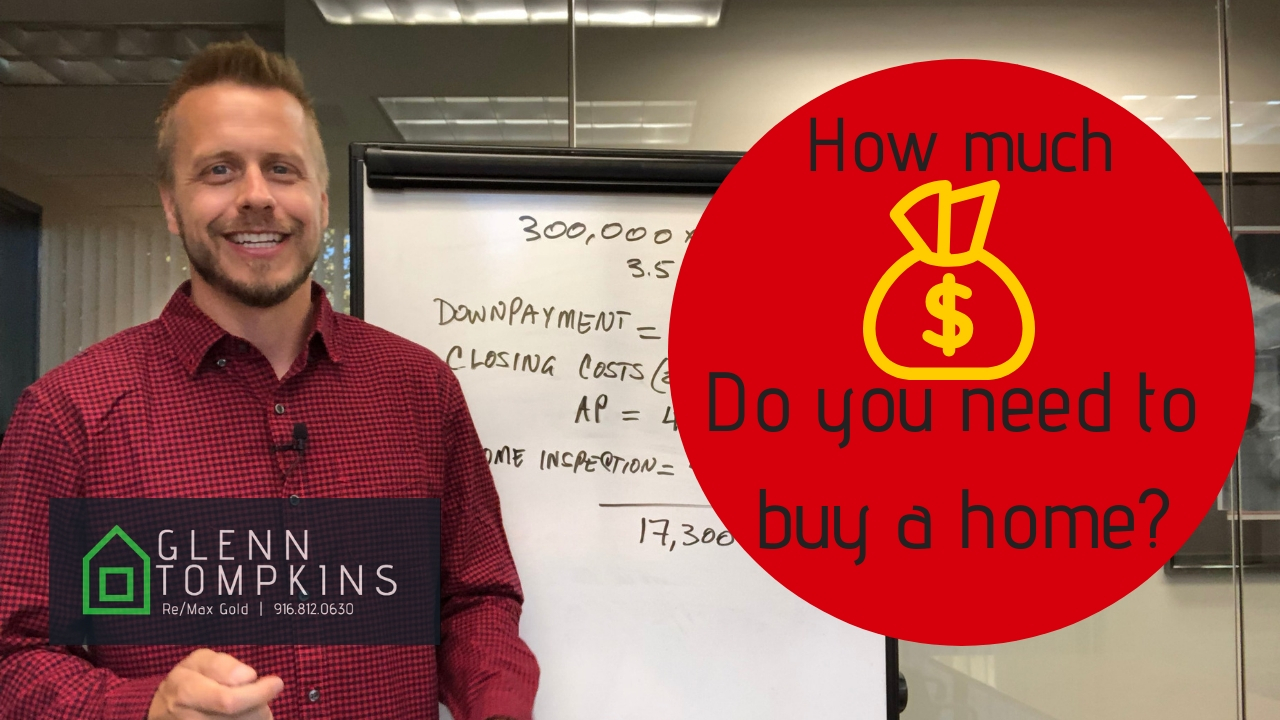 Check out the rest of my videos on my YouTube Channel
ABOUT THE AUTHORS: "How much money do I need to buy a home?" WAS PROVIDED BY GLENN TOMPKINS. A REALTOR IN THE SACRAMENTO AREA. MY TEAM OFFERS OVER 30 YEARS OF COMBINED EXPERIENCE, SO IF YOU'RE THINKING OF SELLING OR BUYING, I'D LOVE TO SHARE OUR KNOWLEDGE AND EXPERTISE.
Visit our website at www.MySacramentoHouseHunt.com.