El Dorado Hills is located 18 miles from the first local gold found in 1848 near Coloma. This spawned the early era of the California Gold Rush. Gold was washed down the American River, into areas now in El Dorado Hills and Folsom, but farming & ranching supplanted the Gold Rush. Between 1860 and 1861, 2 Pony Express routes were formed and remain as modern El Dorado Hills roads. El Dorado Hills includes the longest surviving section of the Lincoln Highway, the very first United States Transcontinental Highway. This section, which is part of the Pioneer Branch, passes through historic Clarksville and is the predecessor of the modern United States Highway 50 route. El Dorado Hills was planned from its inception as a group of residential "villages". Other land uses in the master plan included a business park, 18-hole golf course, community parks, schools, a community shopping center, and small commercial centers in each village. El Dorado Hills "master plan" emphasized open space between villages and opportunity for outdoor recreation.
Modern El Dorado Hills
The city is thriving and expanding with the addition of Villages in the modern days. Serrano & Blackstone have been added which consist of custom to semi custom homes, as well as tract communities. Around 2000 Town Center was developed to give the area a old town feel, and a true feeling of a downtown. Serrano is consider one of the largest master planned communities on the west coast, and was the first community to prefect recycled water.
Things to check out in El Dorado Hills
Lake
Bikes & Trails
Apple Hill
El Dorado Hills Town Center
James Marshall Gold Country
Local El Dorado County wine tours
Red Hawk Casino


Popular El Dorado Hills Real Estate
Real Estate for sale in Serrano El Dorado Hills Ca
EDH is a popular and upscale master planned community in the city of El Dorado Hills. With its gated villages and quiet streets, Serrano offers serenity and security - a place that you can truly call home. Serrano offers friendly neighborhoods, miles of hiking trails, on-site and nearby schools, a private country club and championship golf course - all surrounded by 1,000 acres of open space and spectacular views. Homes for sale in Serrano offer custom and semi custom homes, as well as beautiful tract homes. For more information about Serrano or El Dorado Hills, please call your local expert 916-812-0630
Real Estate for sale in Blackstone El Dorado Hills CA
Blackstone is a work in progress that stretches at almost 1000 acres when completed. Blackstone seamlessly complements the rolling hills, which offers a unique use of vies, sun light, and angles, which gives it that semi custom look home buyers are after. Each lot seems to offer mature oak trees, open spaces, and scenic views down the valley of Sacramento. Blackstone offers convenient access to highway 50, El Dorado Hills business Park, restaurants, shopping, and great schools. The Blackstone Club house is an award winning hub for the entire community. For more information about Blackstone, please contact your local expert 916-812-0630
Ridgeview, Stonecreek, Promontory.
Looking for a Luxury, high end home in El Dorado Hills, CA?
Luxury Real Estate in El Dorado Hills CA. Homes located on the golf course in Serrano, homes on the hill in Promonotry and Ridgeview, and homes in popular Stonecreek. To view the available Real Estate for sale in El Dorado Hills CA [Click Here]
Other popular communities near El Dorado Hills CA
Homes for sale in Cameron Park CA
Homes for sale in Shingle Springs CA
Homes for sale in Granite Bay CA
Prop 90 - Did you know you can transfer your current tax base?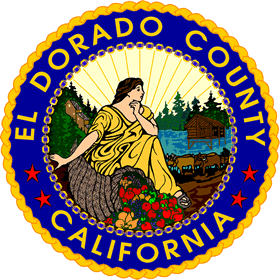 If you're relocating or already have a tax rate that you would like to keep, take advantage of Prop 90! For more information [Click Here]
Realtor in El Dorado Hills CA – Why Choose A Top Producer?
If you're thinking about selling your home, investment property, condominium, townhouse, or other El Dorado Hills CA Real Estate, allow us to help make the sale a pleasant experience.
When looking for a Realtor in El Dorado Hills CA there are a number of important things to consider, including the agents past track record of success, statistical data such as list price to sale price ratios, and average days on market. In addition, you should find out what communication and marketing skills they have.
As a Realtor in El Dorado Hills, my number one goal is to put a SOLD sign in your lawn, however, I also want to make sure you feel that the home selling process was seamless and pain free.
There is no other Realtor in El Dorado Hills CA who is providing the level of online exposure through social media integration or SEO (search engine optimized) results. Your property will be found in all of the places that today's buyer would be searching for El Dorado Hills Homes for Sale, including this website in addition to many other highly indexed websites.
In addition to the incredible online exposure your home will receive, there are several other things that make it stand out - high quality photographs, detailed property descriptions, virtual tours, Remax.com exposure, as well as the exposure to 100's of other websites.

My Certified Home Program will help you sell for more, sell quickly, and make your selling experience as smooth as it gets. [Click Here for more Information]
Whether you're in the market to buy a home in El Dorado Hills CA or sell your El Dorado Hills CA home, let us be your guide to the real estate market as Top El Dorado Hills CA real estate agents.
A few of our accomplishments that I am proud of include:
Re/Max Executive club

Re/Max 100% Club

Keller Williams Red Club.

REO, Foreclosure & Short Sale Certified.

Consistently in the top 5% of agents

OME Online marketing degree.

Top Producer for Home Partners of America.

13+ Years of Real Estate Experience

& Much more!
"You are the reason the experience was fun and productive and can't thank you enough - Meeting us so spontaneous, teaching us so many things we didn't know – even tho we thought we did LOL LOL And especially for being such a great guy – so honest and with such humor. YOU are truly making a difference in people's lives and especially ours, our children and our grandchild … Thank you is not enough. Wishing you and your family many blessing, great health, prosperity, fortune, love and many great moments in this journey of life. Forever connected!"
*More testimonials are available* [Click Here]
As a native to the area I work and play in EDH, and would love to show you why it's the best place to live. Contact me now to discuss how I can best serve your El Dorado Hills CA real estate needs!