HERE'S WHAT TO EXPECT
First things first, we need to come up with a game plan. This is important for two reasons, one it allows me to learn more about you so I can better help you achieve your goals. If I don't know what your goals are, I can't give you the best help. Second, it allows me to go over the entire home buying process with you so you can feel 100% confident with your decision. There is a lot to think about like Payment vs Purchase price, Wants vs Needs and MUCH more!
OUR EASY 3 STEP HOME BUYING SERVICE
STEP 1: FINANCING

Unless you're paying cash, you're probably going to need to get a loan. Getting pre-approve with a lender is going to be you're first step. This will allow you know what kind of home you can afford.​

STEP 2: FIND A HOME

After getting pre-approved it's time to start house hunting! We are very accommodating when it comes to looking at homes. We also offer Virtual Reality House Hunting for those who are out of state or want to save time!

STEP 3: MAKING AN OFFER

You have been approved for a home loan, we found you the perfect house, now it's time to craft the perfect offer. We'll work hard to get you the best deal at the best terms to save you the most $$$.
My Most Popular Programs:
RAVING FANS
See what my clients are saying about me!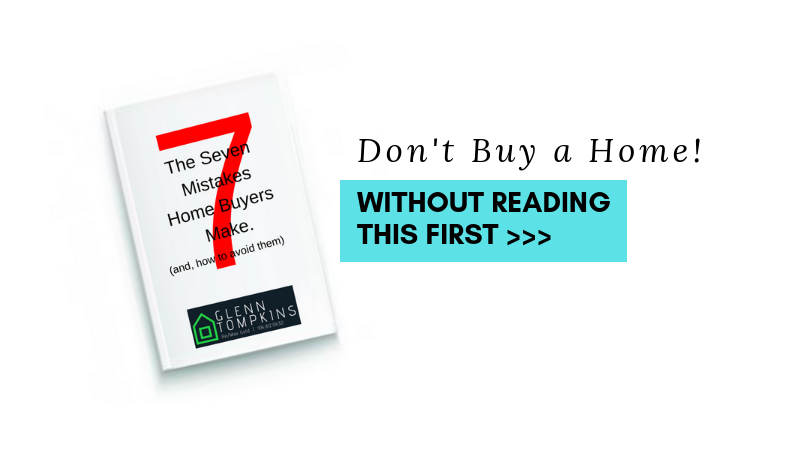 CONTACT ME
Below you'll find a few different options for contacting me. Here's how to best use them:
General Inquiries: Basically anything - General questions, Comments, Feedback, Whatever!
Buy With Glenn: Looking to buy a home? Hire me and I will help you find, buy, and negotiate the perfect house.
Relocating: New to the area? No problem! We specialize with helping people relocate. Ask me about a FREE Virtual Reality House Hunting Program!
Sell With Glenn: I'll get your home sold FAST and for more $$$ so you can easily achieve your future goals. Learn more about our stress free easy home selling strategy!