8 QUICK MUST DO DIY home projects before you host your holiday party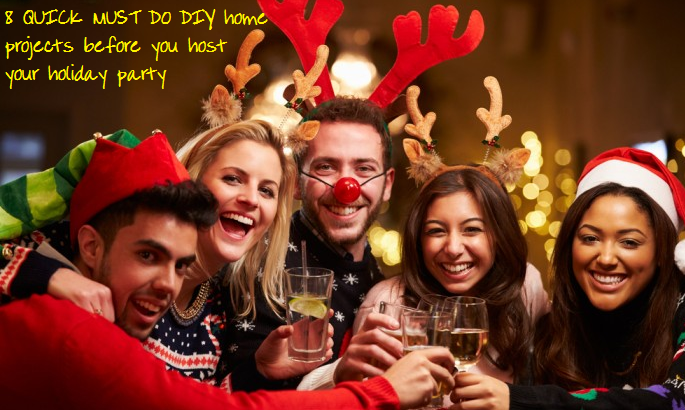 Doorbell – Guests coming to your home are likely to ring your door bell. Make sure that your button is working and that you don't leave your guests out in the cold. Most doorbells are very simple to wire at the button, and replacement ringers are only a few dollars. So, if your bell hasn't rung in years, now is the time to make this simple repair!
Fix A worn walk way – Make sure that Grandma doesn't take a spill and ruin your holiday party before it even beings. The last guests you want are the EMT's! Either paint, or light a portion of the walk way that is a trip hazard. You can also grind down high spots in the walk way to completely eliminate this problem for good.
Fix a stuck door – The quickest and easiest way to make this repair is to take a belt sander and thin out the portion of the door that sticks. In two minutes the door will swing freely again!
Re-caulk bathrooms – Don't let your guests go into your bathroom and see that black mildew stained tub caulking…YUCK!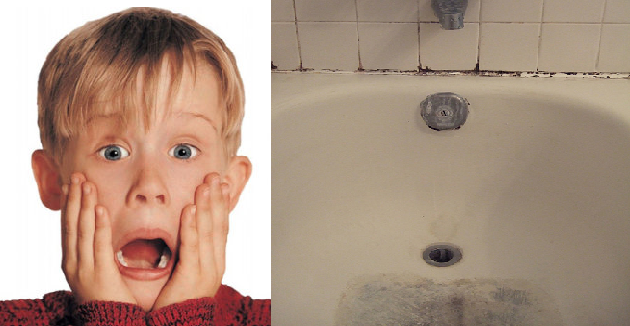 Get in there with a handyman's knife and cut it all out, and replace with some bright white bathroom caulk.
Fix a running toilet – This quick and simple fix will not only get rid of that annoying noise your toilet makes after a flush, but will also save you a ton of water! The average running toilet wastes 200 gallons of water per day, which is over 6000 gallons per year!
Fix a difficult sliding door – Guest may head outdoors to see your beautiful back yard, so don't let them embarrass you by needing their inner Hulk to get your slider to open. First vacuum out the tract, and then wipe it with a clean cloth. Next add a generous amount of non-stick silicone lubricant to the track and open and shut the door several times until it's easy to open.
Garbage disposal – Now is the time to have a new garbage disposal installed. With a large party comes lots of left overs going down the sink. I recommend going up to at least a ½ horse power motor. These are fairly easy to install, but Home Depot and Lowes also offer an affordable install.
Update light bulbs – Now is the time to get rid of those old school light bulbs and install ultra-bright LED bulbs. You can now take what use to be a standard 45 watt bulb and install a 75 watt LED alternative that produces just 12 watts. You will be shocked at how bright your home looks, and how much money you will saved on your power bill!
ABOUT THE AUTHORS: THIS ARTICLE "8 QUICK MUST DO DIY HOME PORJEcCS BEFORE YOU HOST YOUR HOLIDAY PARTY" WAS PROVIDED BY GLENN TOMPKINS. A REALTOR IN THE SACRAMENTO AREA. MY TEAM OFFERS OVER 30 YEARS OF COMBINED EXPERIENCE, SO IF YOU'RE THINKING OF SELLING OR BUYING, I'D LOVE TO SHARE OUR KNOWLEDGE AND EXPERTISE.
Visit our website at www.MySacramentoHouseHunt.com.
916-812-0630