6 Top Secret Ways to Find a Bargain Home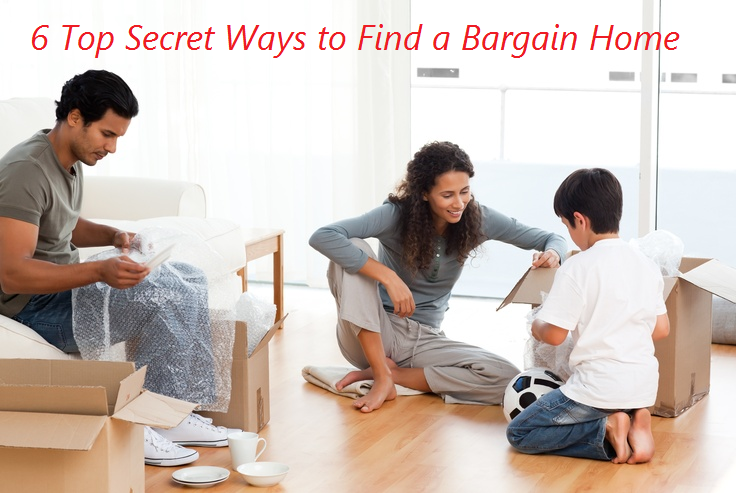 If you're like me I want to find a bargain on EVERYTHING, and real estate is no different. In all my years of real estate I have found a few clever ways to dig through all the available homes on the market and point my clients towards homes that might be considered a bargain opportunity. Here are 6 awesome ways to save money when purchasing a home.
1) Finding the cheapest price per square foot home in the area you are exploring. Lowest price per square foot means the largest sized home for the lowest price. These homes are often bank foreclosures, Trustee sales and short sales. All of the extra square footage you are buying today will net you more money when you put the property on the market.

2) Wait for a short sale. In some cases waiting 3-6 months for a short sale can save you 3 or 4%. You have to very patient with these properties, though! In 2016 the average short sale took 91 days to negotiate and approve. A little bungalow Downtown or that perfect horse property might be worth waiting for. The tract home is probably not since the same model was built 5 houses down.

3) Start with looking at homes that have been on the market for 90 days or more. In some cases these homes are just over priced, dated or need repairs. Have your agent make some calls! Many of these sellers are frustrated, need to be educated on the market, and just want to see an offer in front of them. Hopefully they are "needing" to sell and you can pick up a great deal.

4) Ask about new homes in the area you are exploring! When a builder has a home sitting or has a the last home in a "phase" of development they often HAVE to sell the property. Builders build in "phases" of 5-10 homes, and do not move onto their next phase until all homes are sold. If people do not purchase a home during the construction then the builder often begins adding upgrades. When a property is 30-60 days out from completion then the home is call "standing inventory." This is what you or your agent are going to want to inquire about! These properties are usually reduced, full of free upgrades, reduced lot premiums, and full of wonderful incentives!
6) Work with a "FISBO'er." "FISBO" stands for For Sale By Owner. A 2016 study showed that the average FISBO'er sold their home for $210,000, while the average home listed with a Realtor sold for $249,000. If you are working with an agent, make sure that your Realtor has tapped into this wonderful resource! In most cases your agent can negotiate a good deal for the home and still net a commission. It's a big win for everyone, and best of all you didnt have to compete with anyone else on the open market!

Would you like a list of the 5 best bargain homes in the market(s) you're exploring?

Just let me know and I will dig them up for you.