5 Ways I save my home buyers thousands
For 99% of people, buying a home is the biggest financial decision they will make in their entire life. If you're like me you want to find a great home AND get a bargain at the same time. It's difficult, but I have found 5 creative ways to save home buyers thousands!
1) Shop your loan. I know this sounds simple, but it's shocking how different each lenders programs can be. Rates can vary, and some lenders closing costs can be hundreds of dollars higher then the next. What we recommend is getting two quotes from two different lenders. Then consider which lender "had the heart of a teach," as financial guru Dave Ramsey calls it. The lender that takes the time to explain things and educate you in the process is often the lender you are going to want to work with. If one lenders rates and closing costs is higher then the other lender, but you want to work with the other, then take your "good faith quote" and see if they will match or beat it! I have been doing this for 13 years for my clients and it's a great way to save short term money in the closing costs and long term money with the rate.
If you're having a hard time finding a lender to work with, I suggest getting a referral or two from your Realtor, friends, family members, co-workers, etc.
2) FREE appraisal. The average appraisal costs $450.00. Wouldn't it be nice to not have to pay for this? I many cases you can ask you lender to cover the cost of your appraisal. If it's the difference between getting the loan and not, then they will often credit you this cost. It feels very "negotiated," but if you ask the question, the lender will often be willing to work with you on this.
3) A full home audit. Make sure that your Realtor has done research galore to show you stats and figures on neighborhood comparables. Take a close look at trends to insure the home you purchase is a great value. I like to show buyers the last six months, three months and 30 days of stats for homes within a 1/2 mile radius, plus or minus approximately 200sf of the home you're purchasing, and factor in features like upgrades, layout, age, and lot size.
4) FREE inspections. Save hundreds with our credit for your home inspection. A basic home inspection will run you anywhere between $350-$500. Sometimes more if you're buying a larger home or have a crawl space. I like to give my buyers a certificate for a free home inspection. Ask me how that works!
5) No more closing costs! A good rule of thumb is that you are going to need about 2% of the purchase price for closing costs. Closing costs include impounds for taxes, insurance and HOA (is applicable). You will also pay the costs negotiated in your contract like: title/escrow fee, recordings, notary and this is also how your lender is paid for their services.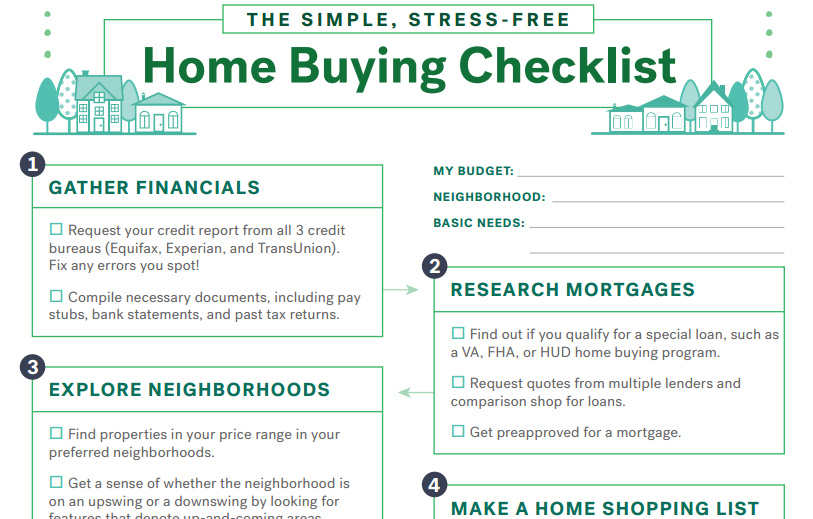 Download our FREE PDF "Simple & Stress-free Home Buyers Checklist"
Work with the right agent to help you get these fees put into your loan, or negotiate the sellers to pay for all or some of them to save you tons. Many home buyers have saved just enough for the down payment. If you're in a good spot to negotiate for a home, then there are ways to include these fees into the purchase of the home. Ask your agent how this works.
Bonus tip - there are some great government programs out there that can actually help you buy a home with no money down. Contact me [here] now for the details or call 916-812-0630
Curious? Questions? Let's chat...
ABOUT THE AUTHORS: THIS ARTICLE "5 ways to save thousands when buying a home" WAS PROVIDED BY GLENN TOMPKINS. A REALTOR IN THE SACRAMENTO AREA. MY TEAM OFFERS OVER 30 YEARS OF COMBINED EXPERIENCE, SO IF YOU'RE THINKING OF SELLING OR BUYING, I'D LOVE TO SHARE OUR KNOWLEDGE AND EXPERTISE.
You may also love the following articles from the same author:
6 Tips you must consider when buying your first home
How to remove the fear of getting a home loan
Visit our website at www.MySacramentoHouseHunt.com.
916-812-0630