4 Reasons to buy a home in Fall
As the trees begin to change and temperatures begin to fall, so does the housing market. With kids in school, soccer season in full swing, and the holiday season around the corner, this will open up opportunity for home buyers. If you sat on the sidelines all spring and summer, now is the time to jump on a home and here's why.
1) The market is full of frustrated sellers. Homes sellers who put their property on the market are usually in a situations where they need to sell. These sellers are often relocating or have a rental property that is finally vacant. Many are sellers to spent the entire selling season "thinking" about putting their home on the market and are late to the game. Tip: I advise a lot of home buyers this time of year to explore properties that have been on the market for 30 days or more. These are often homes that are over priced, and in many cases they can be purchased below market value with no competition.
2) Prices will continue to rise. Corelodgic's recent report shows that homes have increased by 12% in the last 6 months. This same report predicted the prices will increase another 5.4% in 2017. The bottom line, 2017 will be another great year in real estate.
Here is an earlier blog I wrote "This market isn't 2005 all over again"
3) You are already paying a mortgage. Unless you still live with your parents, you are always paying a mortgage. Get into something affordable, and start building your wealth!
4) Rates can't stay at historic low's forever. This summer the average interest rate for home buyers was 3.8%. The BRE, Feddie Mac and Corelodgics are all predicting a rate increase in 2017. As rates increase your buyer power decreases. As you can see in the examples below, a rate shift from 3.75 to 4.25 could cost you almost $100 per month.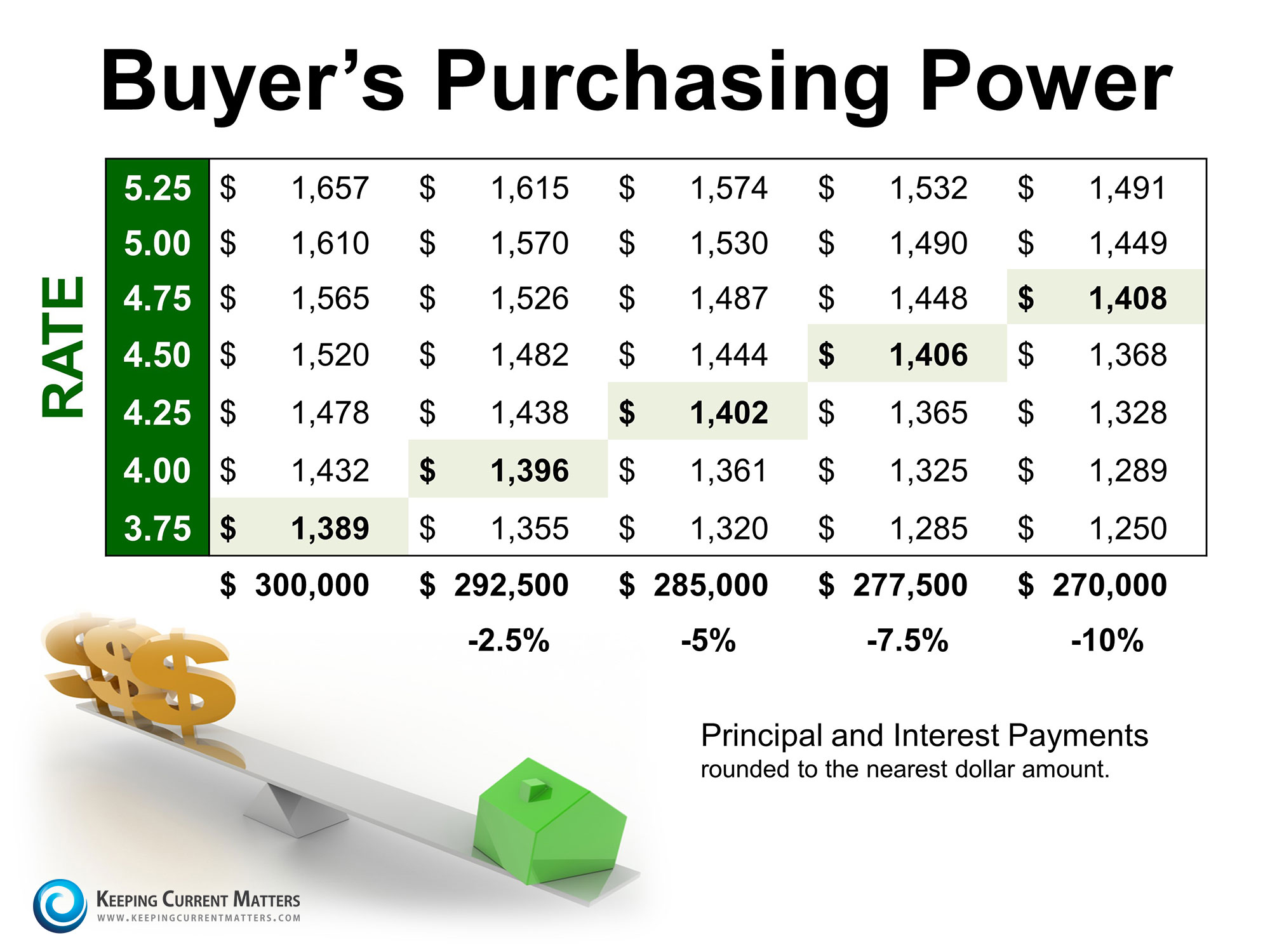 In the end you should only buy a home if the time if right. You have stable employment, solid credit, and enough for a down payment. With home prices and rates expected to go up in 2017, now is the time to find the home of your dreams.
If you enjoyed this article then you may also want to check out:
5 Horrible Mistakes that most home buyers make
ABOUT THE AUTHORS: THIS ARTICLE "4 Reasons to buy a home in Fall" WAS PROVIDED BY GLENN TOMPKINS. A REALTOR IN THE SACRAMENTO AREA. MY TEAM OFFERS OVER 30 YEARS OF COMBINED EXPERIENCE, SO IF YOU'RE THINKING OF SELLING OR BUYING, I'D LOVE TO SHARE OUR KNOWLEDGE AND EXPERTISE.
Visit our website at www.MySacramentoHouseHunt.com.