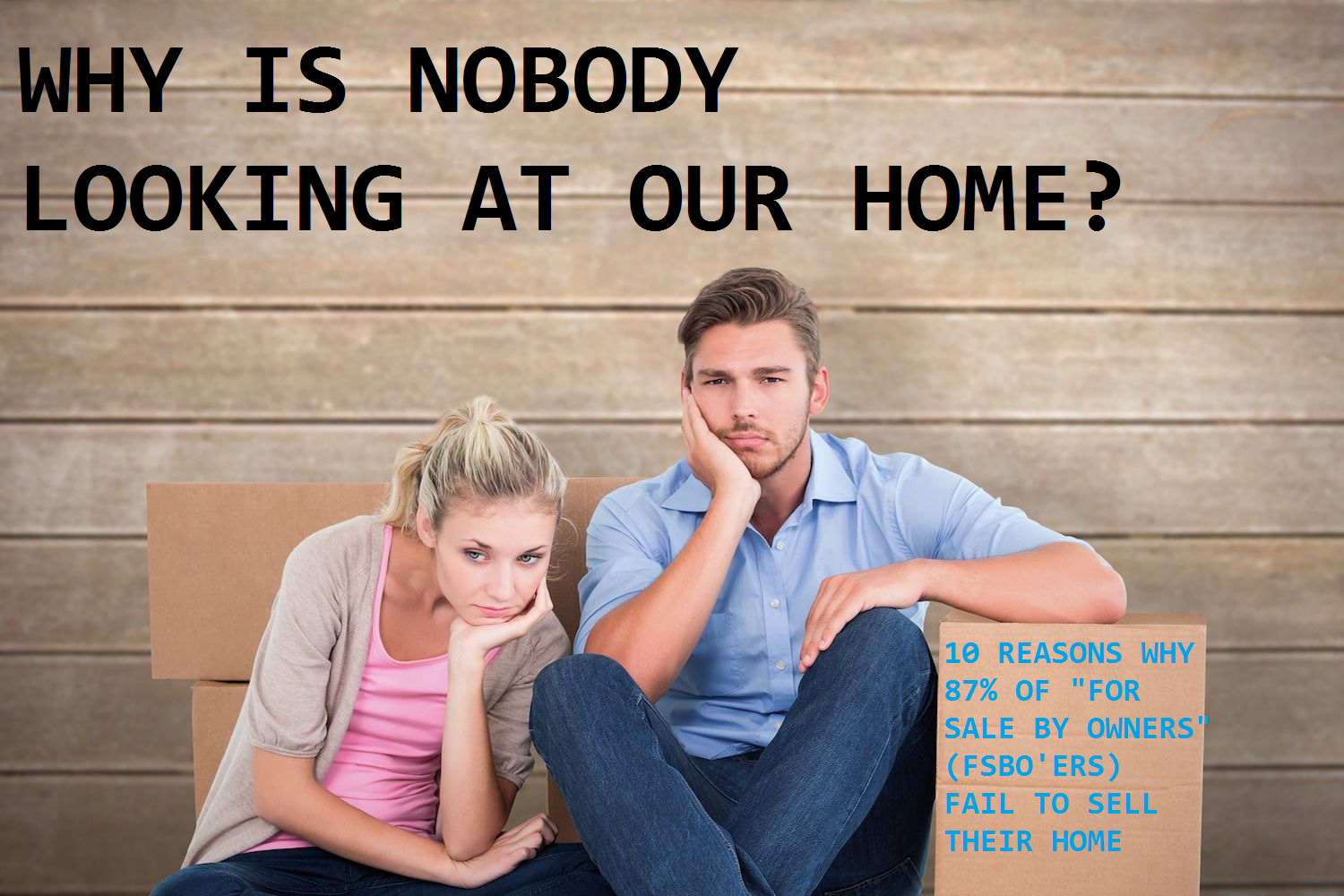 10 REASONS WHY 87% OF FOR SALE BY OWNERS (FSBO) FAIL TO SELL THEIR HOME
A FSBO'er or a For Sale By Owner is a person who has decided to attempt to sell their home without working with a licensed Realtor or Real Estate Agent.
A study in 2016 showed that the main reason why people tried to sell their home on their own was to save on the real estate commissions. That same report showed that only about 12% of people in the united states were successful in selling their home themselves. If you are reading this then you are likely considering selling your home yourself.
There are many reasons why selling your home yourself is not only difficult, but there are many reasons why most people fail in reaching the goal of finding a home buyer.
FSBO'ers do not understand how to qualify a potential buyer
Most FSBO'ers fail simply because they do not know what questions to ask when they receive an inquire from a potential buyer. Most sellers get excited that they have received a call and forget to qualify the buyer. It's frustrating when that buyer shows up on Saturday and loves your home, but you find out they have a credit score in the 500's. Yuck!
Do you know if they are qualified for a loan? If they are, are they prequalified, preapproved, or approved for that loan?
If you receive a phone call from a perspective buyer, these are the two main questions you should ask them before allowing them to view your home.
Another important questions would be "Are you working with a Realtor who is expecting to be paid a commission?" Many people are working with their mom, dad, family member or best friend, and they will want them to be paid for all their previous efforts.
1) Are you working with a lender and are you approved for your loan?
2) Are you working with a Realtor who is expecting to be paid for their services?
People often under estimate and under spend on marketing their home.
If you are going to sell your home yourself you must fully commit and not skip out on a single expense. Most people start with a sign in their yard, an ad on Craigslist and putting their home on Zillow. That's fine and all, but there will be little to no market exposure, and market exposure is everything when it comes to selling your home for top dollar! Here are some of the hidden costs that For Sale By Owners Often forget about: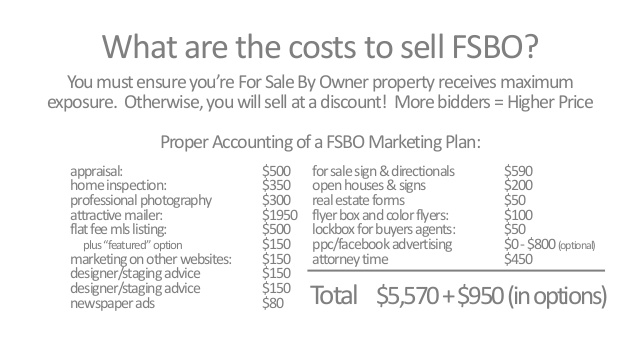 Most FSBO'er do not understand how to accurately price their home.
Most people do not understand how to accurately price a home. This is the number one mistake whether they are working with or without a Realtor. It takes years of knowledge, and lots of practice to understand how to price a home. There are many factors that go into pricing your home so that it sells.
In most cases when someone sells their home themselves they often price the home above market value. Most people think that they will price it high and then work their way down until it sells. This is probably the biggest mistake and reason that FSBO'ers fail to net a home buyer. A 2016 report by Inman said that "the average home buyer sees 27 homes before making their first offer." What this means is that buyers will be able to tell if you home is priced in line with the other listings that they've seen, and will understand it's true market value.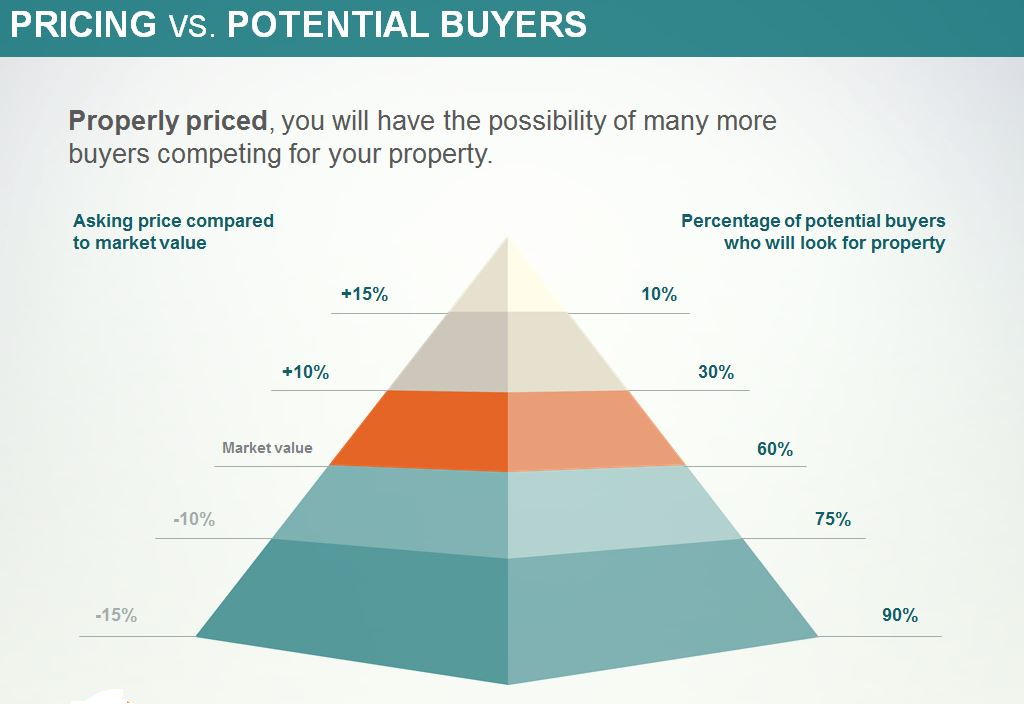 If you decide to put your home on the market without a Realtor, it's best to hire an appraiser to give you a outside perspective of what the actual value of your home is.
Most Sellers do not know how to prepare their home to be market ready.
Properly getting your home market ready is one of the biggest fails that I see when I list a home that was previously a FSBO. Sometimes the smallest efforts in reorganizing a home can make wonders and net you more money.
I recently went through a home and spent $1,000 and netting my buyers $25,000 more than they were listed at previously. Here is the article .
Here are my top 5 things to do when getting your home market ready:
Deep Cleaning. Windows, baseboards, blinds, showers, cobwebs, everything!
Declutter. Get rid of wasted furniture, and make rooms feel as large as possible. Especially the master bedroom.
Get rid of the gold. It's time to get rid of anything gold - light fixtures, faucets, door knobs, etc. In today's market, buyers will reduce their over all offer price, if they seem a ton of gold.
Curb Appeal is a MUST! Freshly cut lawn, trimmed bushes, annual flowers, a new door mat, and a painted front door. Red is always popular and buyers love it!
Nothing broken. If it looks broken, and buyers can see it, then you must fix it before it goes on the market.
You will fail if your home lacks market exposure.
The average private seller will decide to hire a Realtor after two weekend of little to no traffic and no offers. If your home is not in front of perspective buyers, then your home will never sell. The most common tools used by FSBO'ers is Zillow, Craigslist and a sign. These are all great tools, but are going to net you very little actual exposure.
A good Realtor will be able to get your home on MLS which will distribute your home to hundreds of websites. The use of cutting edge technology and well planned marketing will get your home in front of anyone who may be looking for a home like yours.
FSBO's do not understand how to handle a buyers showing.
Buyers HATE when the sellers are home during a showing. It's uncomfortable, and in most cases sellers make things even more awkward by giving a grand tour. Buyers need to feel warm, comfortable and not rushed or else they will never consider moving forward with an offer. You do not need to sell your home to them; the home will sell itself.
Sellers do not know how to handle the three C's - Contracts, Contingencies & Closing.
There are much more difficult things in this world then understanding the Real Estate Purchase contract, but it's important to understand now that there is much more then price that needs to be negotiated. For example, how long do the buyers have before they are locked in? Do you hire a title company to help you? Do we have to close in 30 days? What if I need to find a replacement property? What if my buyer has to sell their home first?
As you can see, there are a lot of things that need to be addressed in the purchase contract. One mess up here can cost you everything!
Most FSBO sellers do not know how to handle the home inspection and required repairs.
Once an offer has been accepted the buyer is most likely going to do a home inspection. In almost every case, even the best of homes have a laundry list of items that need to be addressed. Things in crawl spaces, attics and roofs, which are almost never inspected during home ownership, are almost always areas where issues are found. Older homes may even have items that were in code during it's construction but are now considered to be "out of code."
After the inspection, the inspector will issue a report, and your prospective home buyer will often require you to make the necessary repairs. This is typically the second biggest negotiation in the entire deal, and can often make or break a deal.
Not willing to pay a Buyer's Agent Commission
At some while your home is on the market you will be contacted by a Realtor who has a buyer who wants to see your home. This agent has worked long and hard to find their home buyer a property, and is going to want to be compensated if his or her buyer want to make an offer on your home. These buyer's are also going to want their agent to write the offer and handle the escrow because they see the importance of having broker representation.
If you are unwilling to pay even a buyer's agent commission then you will miss out on many opportunities to sell your home.
By being willing to pay a buyers agent commission, you can have them handle all of the paperwork, the entire escrow, all of the inspection, and make sure that there is no legal loop holes that haunt you months or years later.
Is there a cost for the safety of you, your family and your possessions?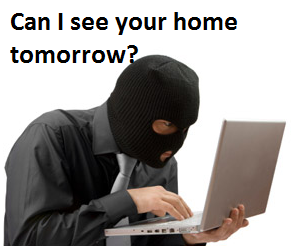 In my 13 years of being a real estate agent I have witnessed and heard of some scary stuff happening. I have walked in on intruders, run into a handful of scam artists, and once had a box of jewelry go missing. Today's world can be scary, and we all have to protect ourselves. This is where hiring and agent can be very important. We have lock boxes which force people to register to get into your home. We screen people before allowing them to view your property. We will meet with buyers, and to our best ability, make sure your home is protected during a showing. We make sure that all of the contracts and paperwork are completed which will make sure there is no money lost to a scam artist. Although hiring a Realtor isn't going to protect you completely, it does make things a little more difficult for "the bad guys," which may make them move on to the next private seller.
Dave Ramsey, a financial guru has his thoughts about For Sale By Owners:
Final thoughts:
If you decide to put your property on the market, and sell the home yourself, be prepared that you're less then 12% likely to find a buyer who is willing and able enough to do so. Most people who work with private sellers generally think that they too are going to save money by you not hiring a Realtor. If you are still going to move forward with putting your home on the market, then at least you now know the 10 major mistakes that most for sale by owners make. A FSBO'er who understands these pitfalls generally will have a higher likely hood of selling their home.
About the authors: This article "10 reasons why 87% of For Sale By Owners (FSBO) fail" was provided by Glenn Tompkins. A Realtor in the Sacramento area. My team offers over 30 years of combined experience, so if you're thinking of selling or buying, I'd love to share our knowledge and expertise.
I service the following Folsom CA, Roseville CA, El Dorado Hills CA, Rocklin CA, Lincoln CA, Granite Bay CA, Carmichael CA, Orangevale CA , Fair Oaks CA, Elk Grove CA, Rancho Cordova CA, Sacramento CA.
Visit our website at www.MySacramentoHouseHunt.com.